Lovely Professional University organized 9th 'University Honour Ceremony' to honour hundreds of meritorious and talented students in the fields of academics, sports, cultural activities and, community services. The 'University Honor Ceremony' is held annually to reward students for the achievements made by them throughout the year. This year, LPU Chancellor Mr Ashok Mittal honoured 617 achiever students with Rs 22 Lakh Cash Prizes. In this ceremony, Chairman, Indian Science Congress Association (ISCA), Prof Ashok K Saxena and others from ISCA also graced the occasion with their presence. Reality Show performers including LPU Afreen Group on Colors TV Rising Star, LPU students placed internationally in countries like USA and UK, Best NCC Cadet, Republic Day Participants, All AIU Winners and Marathon Winners were honoured with special awards to encourage the onlooking students.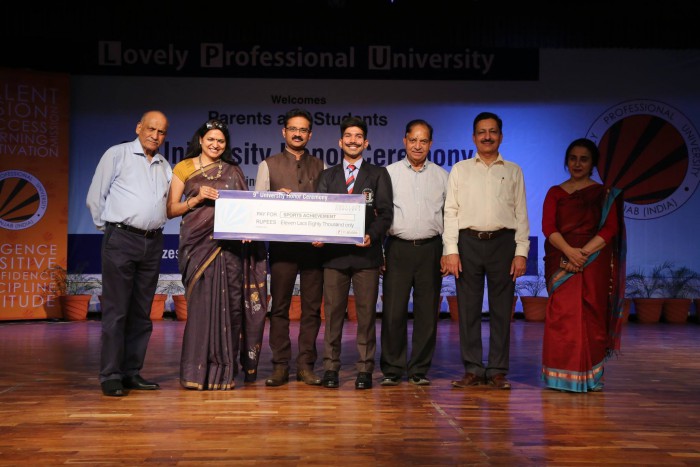 Addressing illustrious students, LPU Chancellor Mr Ashok Mittal commended the students for their hard work and achievements. Thanking parents of the students in reposing their faith in the doings of the university, Mr Mittal said, "I am happy to share that LPU not only strives to impart world class education but also shapes students into holistic human beings. Our students secure jobs months before they appear for their final examinations. In fact, the major strength of LPU is the placement of its students in the top companies."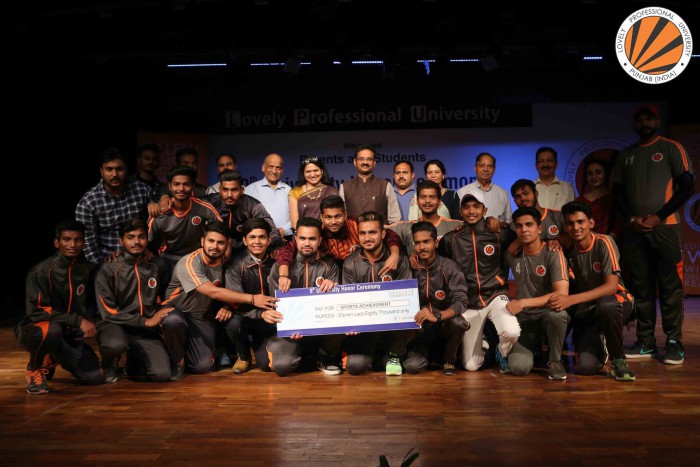 In this ceremony, 468 academic students, 104 sports students and 45 students from cultural and community services were awarded rolls of honor and cash prizes.
The winning students were extremely pleased with being recognized and honored for their achievements. They thanked LPU for providing them a platform to be independent and explore their talent. Students from BA (Performing Arts) 'Afreen Group' who has made all of us proud shared, "LPU does not only educate you, it exposes and makes you independent. It makes us to Think, Dream and achieve 'BIG'. BA (Performing Arts) final year student William Koti was jubilant while saying: "This honour means much to me. Had I not joined LPU, I would not have got chances to present my talent at national daises."