LPU faculty, Dr Anand Mohan from the Department of Biosciences and Bioengineering and Jagdev Singh, a PhD scholar in Botany have conducted staggering research that proves a heavy Metal Contamination in the vegetables irrigated with wastewater.
The study concluded that the regular consumption of vegetables grown near Buddha Nullah can cause detrimental effects to the human population. The consumption of leafy and root vegetables from the fields near Buddha Nullah should be restricted and continuous monitoring of vegetables from these sites should be done.
Here are the snippets of media coverage: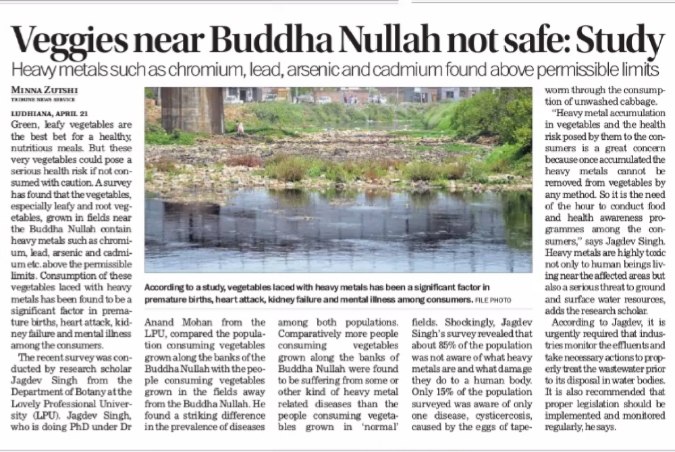 ---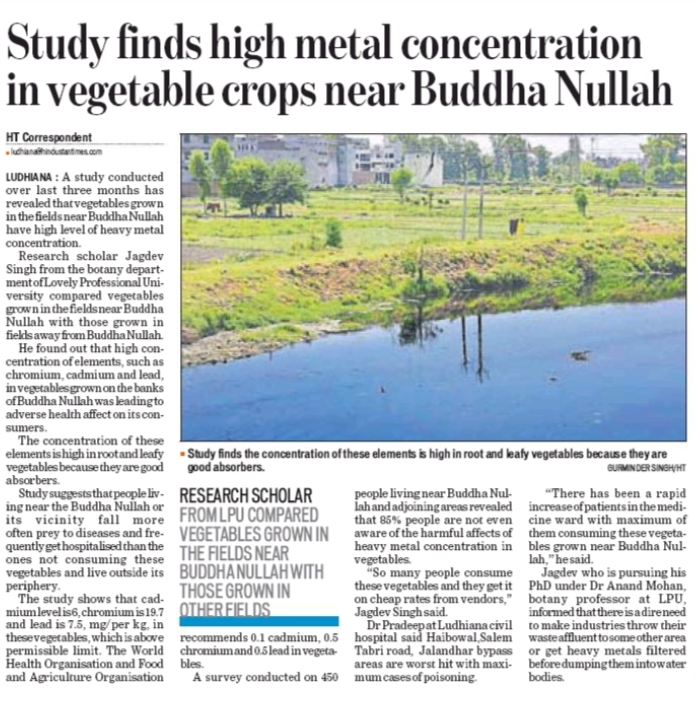 To read the full story covered by Indian Express, click here.