Another United Kingdom (UK) student, Amy Jade Collins from University College London has reached Lovely Professional University (LPU) under a student exchange program. She is at LPU for Study India Programme (SIP) with funding from Association of Commonwealth Universities (ACU), which works under the patronage of Her Majesty, the Queen of England. University College London is a public research university in London, and a constituent college of the Federal University of London, which is ranked among top 20 universities of the world. LPU is among 500+ member institutions of ACU from 40 countries across the Commonwealth. Noteworthy, prior to Amy's visit, 4 students of Physiotherapy from Teesside University have already visited LPU in this session for gaining and sharing knowledge.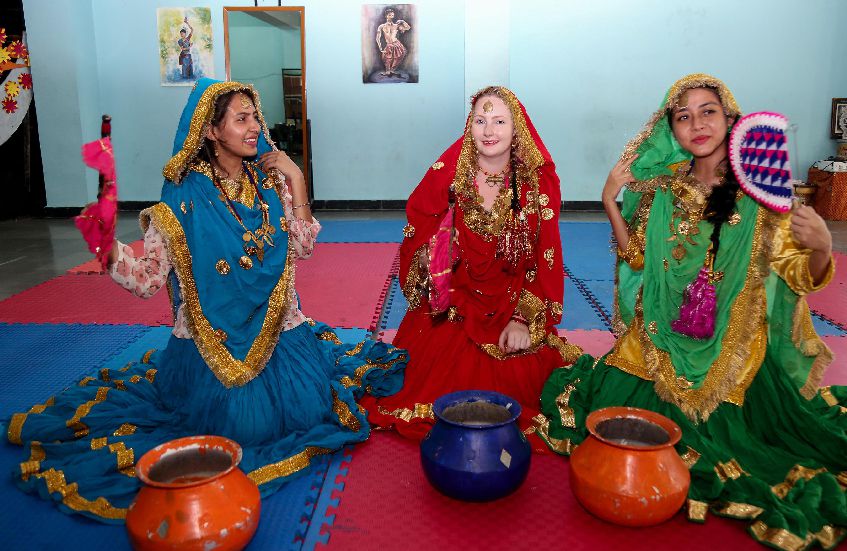 At LPU, Amy is learning about rich history, culture, cuisines & hospitality of India; growing proportion of youth; escalating economy; advancements & innovation in technology; Yoga; Indian people & society; and, above all, getting an exposure to the global cultural and business environment. LPU offers a rich experience on a global platform through its unique 'Study India Programme' (SIP). This programme has been designed for all those students who are studying abroad, and are greatly interested in understanding India.  LPU's 'SIP' programme is a combination of highly interactive classroom sessions and outdoor visits.
Head of International Affairs at LPU, Mr. Aman Mittal holds that a lot of foreign students from top countries including UK, USA, Canada and more have reached LPU under student exchange and study India programmes. In India, LPU is one of the best platforms to explore and know India.
On her learning experience at LPU, Amy shares: "Being an economics student, I am very happy to have the first-hand experience on India as one of the fastest growing economies in the world. I also got the opportunity to meet the leading academicians and entrepreneurs." She added: "At LPU Hotel Management School, I learned to prepare delicious dishes including Kadhi-Pakoda, Paneer Bhurji, Bharwan Karela, Lachchha Parantha, Meethi Sewiaan and more. Similarly, in my dance classes, I enjoyed learning about Punjabi folk and dances the most. After learning about the local languages, now I can easily say "Nomestay….aap kaise ho" in Hindi and "Sat Sri Akal" in Punjabi.
Amy further said, "India is a country where history, cultures, cuisines, and nature are more diverse than anywhere else in the world. Moreover, modern India is a shining example of robust economic growth in a great democratic set-up. The only way to begin to understand Asia`s and India`s influence in the global economy is to visit the region and study at a university like LPU. I am sure that a foreign learner can gain the first-hand experience of India's long history and rich culture through SIP at LPU."