Famously known as the "The Home of Gods", the representation of the rich in culture the North Indian state of Haryana by School of Polytechnic was an attractive sight in the One India, One World event in LPU. Owning the 4th highest GDP in India, the cosmopolitan state has fascinating places to visit, like the huge Ambience Mall, the pious Star Monument Temple, the entertainment destination Kingdom of Dreams and the wondrous window to the transport in India, the Hermitage Transport Museum. Along with a vibrant map of the state, all of them were a sight of attraction in the stall. Beautifully lit with lights was the model of the Suraj Kund Mela, the bonanza of the varied art, culture, and cuisines of Haryana.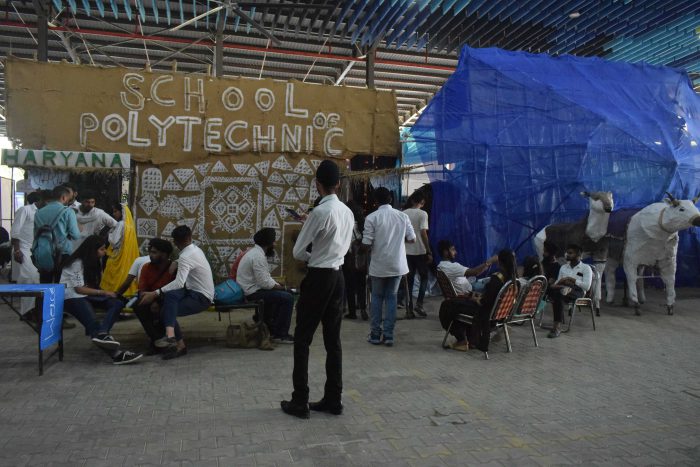 The School of Agriculture represented the South Indian state with a long list of world-renowned eminent personalities and the motto "Truth Alone Triumph", Tamil Nadu. They displayed the rich trade of the state with attractive demonstrations of the Tuticorin Windmill Plant, signifying the highest installed wind capacity of the state, the rich Leather factories, the leading Sivakasi Fireworks manufacturers, the eco-friendly paper production of Tamil Nadu Newsprint and Papers Limited, the well-known Hindustan Motors, the single largest nuclear power station in India, the Kudankulam Nuclear Power Plant, and the list is long. Not to forget the rich religious manifestations of Tamil Nadu, Srivilliputhur Andal Temple being one of the greatest temples in the state was also shown.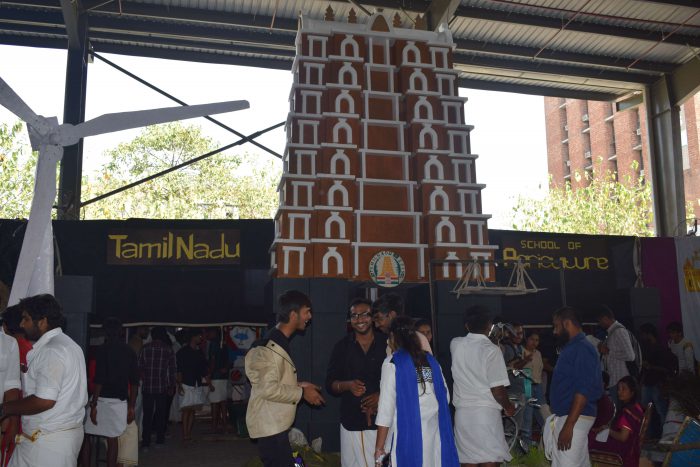 Home to a variety of religions and rich history, The Republic of Yemen can be counted among one of the best-illustrated countries in the One India, One World Event at LPU. The School of Hotel Management used this opportunity to demonstrate the beauty of the precious Yemeni Agate Stone of Yemen, the house designs of Ancient Yemen and the Port of Aden, one of the five best natural ports in the world. The Old Walled City of Shibam, surrounded by a palm grove on three sides and occupied with serpentine streets and high streets was another impressive illustration in the stall. They did not forget the wild dry processed Coffee of Yemen, Mocha as well as among the best in the world, the Yemeni dates.