International CPR
(Cardio Pulmonary Resuscitation)
Day
was celebrated at
Lovely Professional University
. The biggest organisation of doctors in the country-IMA (Indian Medical Association), Punjab Unit, organized the event in collaboration with
Indian Society of Anaesthesiologists
(ISA) and I
MA AKN Sinha Institute
. Near hundred senior doctors and medical professionals from across the country participated in the celebration and conducted training processes in this regard for the general benefit of the society. Thousands of LPU students and staff members got trained to act responsibly during initial moments in saving the life of a cardiac-arrest affected person.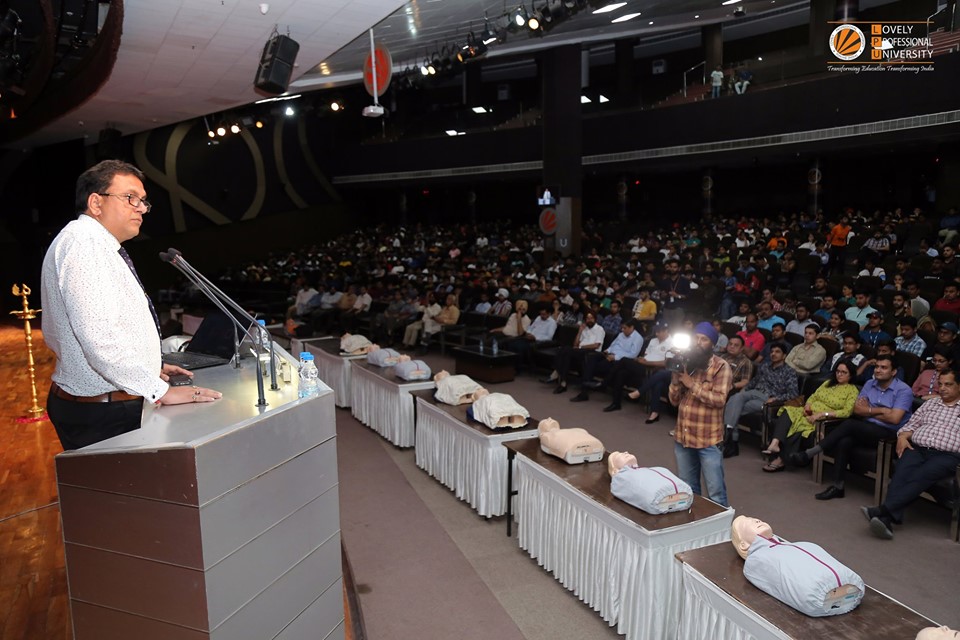 IMA's National President & renowned parliamentarian from West Bengal Dr Santanu Sen awakened all to channelize the life-supporting event in saving thousands and thousands of lives. Dr Sen also appreciated the learning environ at LPU and congratulated the Punjab Unit of IMA in organizing the training conduction at LPU. Inaugurating the celebration, Dr Santanu made all in the audience to take a pledge in getting trained and train others afterwards to help in saving the life of cardiac-arrest affected persons in immediate need. LPU Chancellor Mr Ashok Mittal presided over the celebration. On this occasion, the event related booklet was also released.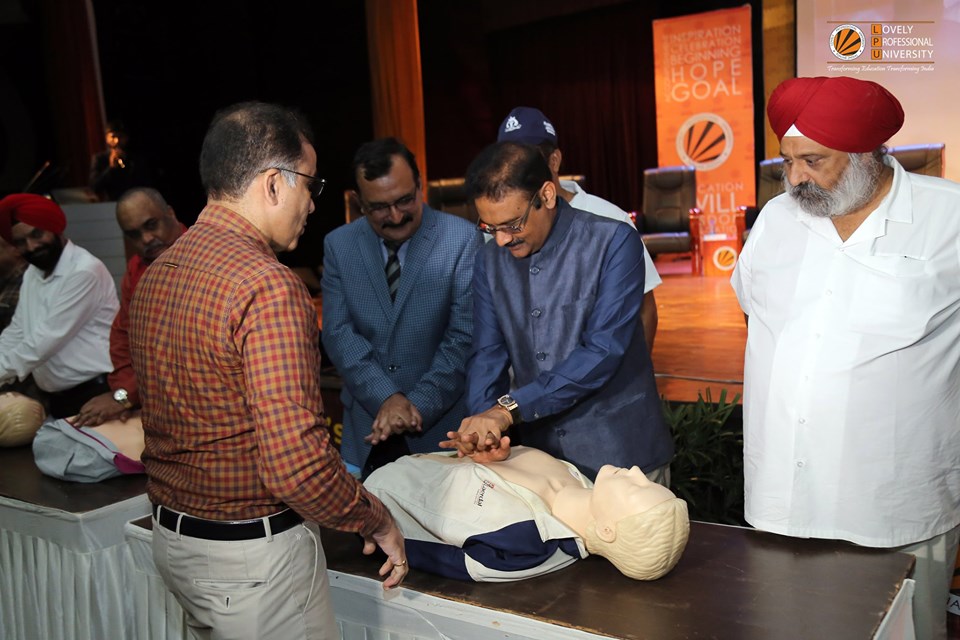 Senior doctors shared in common that many who get a cardiac arrest die before reaching the hospital as people are unaware of simple emergency procedures such as  "Compression"- a proper and due pressing on the chest above the heart. They shared that such techniques increase the chance of affected person's survival 2-3 times. Also present on this occasion were Director AKN Sinha Institute Dr PS Bakshi; Chairman Indian Resuscitation Council Dr SSC Chakra Rao; Organizing Chairman Dr SPS Sooch; President-Elect IMA Punjab Dr Navjot Dahiya; Punjab Secretary Dr Avnish Bhagat; Dr Sahajnand Singh; Dr Sunil Katyal; and, many more.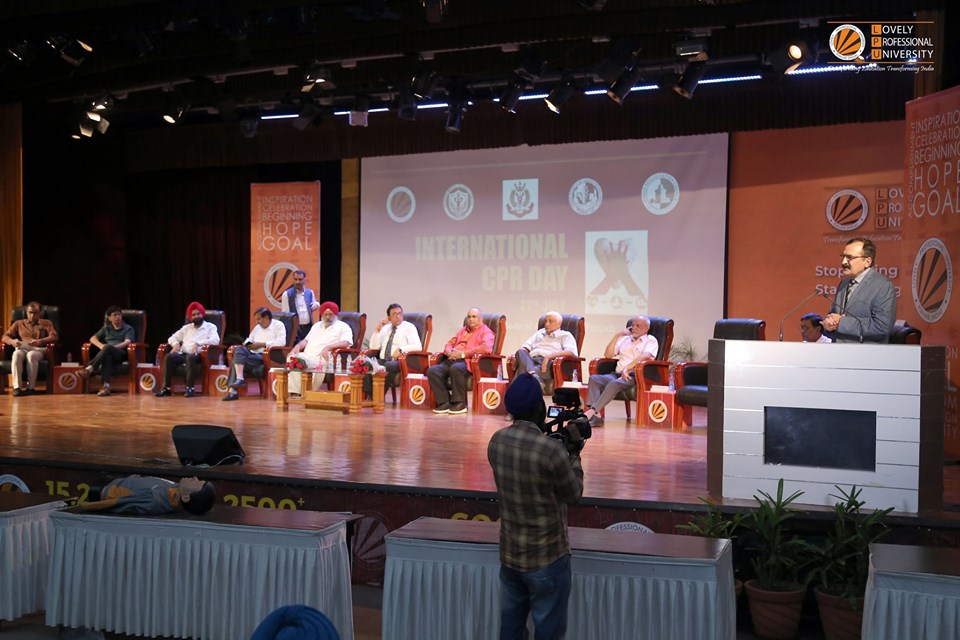 After interactive sessions, the training was initiated by doctors' body by conducting an elaborated workshop on lifesaving skills. The medical practitioners gave hands-on training about "compression" only immediate life support procedure using 20 mannequins. Through this LPU students, particularly newly admitted students, got required training in the basic emergency life-saving technique.