"Live Concert – Campus Connect featuring Jasmine Sandlas, B Praak and Band Performance by Nissi Band"
Another Mega Event comes to LPU!!
We are pleased to share that the renowned Bollywood Singer Jasmine Sandlas and Pollywood Singer B Praak are coming to LPU on 15th February 2018 (Thursday) and will be entertaining the students and the faculty with their live performances.
Event Date: 15/02/2018 (Thursday)
Time: 03:00 PM Onwards (Sharp)
Venue: Baldev Raj Mittal Unipolis
Also, there will be a live performance by 'Nissi Band' exclusively for LPU Students and Faculty members.
Students, staff and faculty members who are interested to witness this event are requested to register themselves to the following link immediately to avail a space in a box nearer to the stage
https://tinyurl.com/LiveConcertJBNLPU
About Nissi Band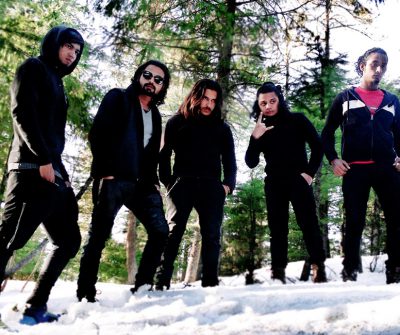 A 5 member group, Nissi Band, hailing from Jammu is one of the most famous bands in North India. This band is known for their power-packed, high voltage performance in Sufi, Punjabi rock, and fusion genres. They set out in the world with the sole aim of redefining the trend of live performances in the region. They have performed live at many colleges, concerts, and lounges and left the audience enthralled with their power-packed performances.
Jasmine Sandlas is one the most popular rising Punjabi singers. She has featured on platforms Coke Studio, Tedx Talks, and Spoken Word platforms. She is also the winner of PTC Punjabi Film Awards and Screen Award for Best Female Playback. You will also get the chance to witness a live performance by B Praak, who is well known for his songs like, "Assi Munde Haan Punjabi".
It's a great opportunity for LPU Students, faculty and staff along with their family members to enjoy and cherish light movements as they witness live performances of these acclaimed singers. So, don't miss this chance, register now!