Lovely Professional University
conducted eleven-day long
Personal Contact Programmes
(PCPs) and an elaborated workshop on
Library & Information Sciences
for its
Distance Education
students at the university campus. The workshop was slated to provide practical exposure related to various aspects of Library & Information Sciences. Through PCPs and workshop, thousands of DE students also got knowledge of 350+ subjects at the campus, as meted out to the regular students of the university. For this conduction, students from various locations of the Punjab state participated.
LPU DE students got benefitted from the expertise of University Resource Person Dr Jatinder Kumar, who has years of experience in the related field. Students were oriented about the basics of Library Sciences and got hands-on experience related to topics including Dewey Decimal Classification (DDC), Universal Decimal Classification (UDC) and Cataloguing.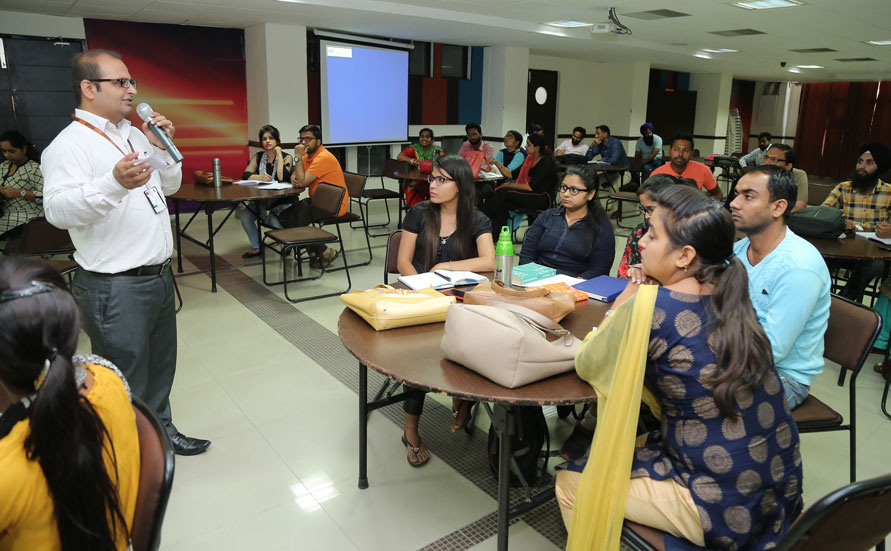 Dr Kumar revealed students that DDC is structured around ten main classes covering the entire world of knowledge. As a system of library classification, the DDC is arranged by discipline, not any subject. So, in addition to main classes, there are a hundred divisions, and a thousand sections. On the other side, the UDC system is derived from DDC as universal, since this UDC system of classification encompasses the whole field of knowledge. It is a coherent system of Library classification in which knowledge fields are related and inter-linked.
All LPU DE students including Baljinder Kaur & Jatinder Singh expressed their happiness on getting practical knowledge about library relationships with archives, information centres; administration; library operations; libraries for specific subjects; general libraries; use of other information media; and, more. Kulwinder shared: "Like other students, I too feel that LPU distance education programmes have enabled to increase the literacy rate of the state. In spite of my being a brilliant school student, I could not continue my higher studies due to the financial crisis, and on belonging to a remote and small village of the state. However, LPU distance education programmes eradicated both of my difficulties and now like regular students, I am pursuing my higher studies with LPU."