Faculty of Applied Medical Sciences at Lovely Professional University (LPU) organised a national conference on 'Recent Trends in Biomedical Sciences.'
1500 researchers, scientists, pathologists and medical service providers from 50 institutions from all over India convened to discuss the recent advancements made in their respective fields with medical students at LPU. The conference covered basic, medical and allied health sciences; clinical pathology; nursing; translational and clinical research.
The one-day conference comprised of five sessions, during which 150 research papers were presented, which are also selected for publication in Scopus Indexed Journal.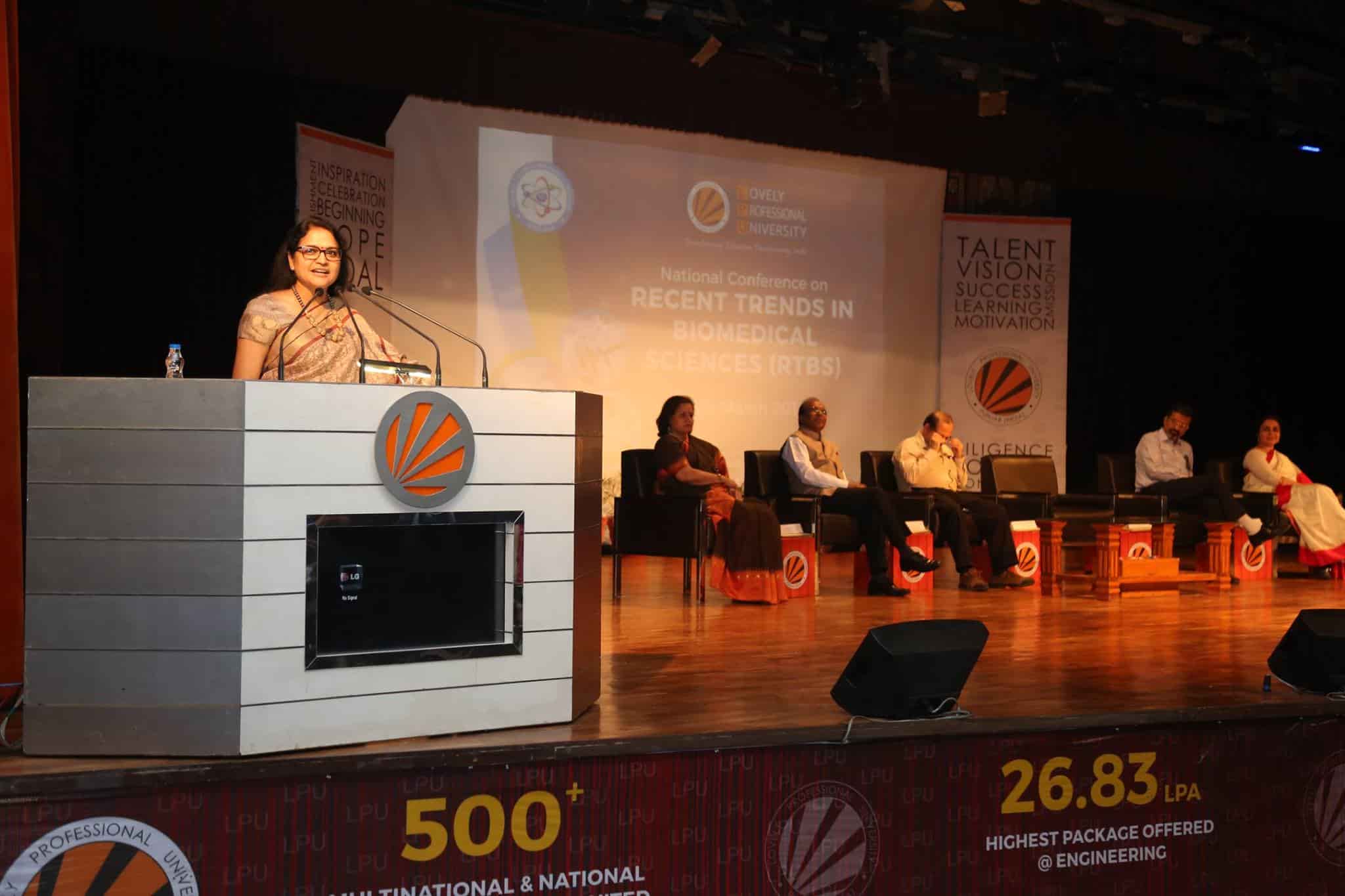 Senior Dean, Dr Monica Gulati welcomed the visiting participants at the conference. Keynote speaker Prof Dr Sarman Singh(Head division of Clinical Microbiology and Molecular Medicine, AIIMS, New Delhi) addressed the students and shared that his "Success Mantra" was "Energy, Hard-work and Consistency".
Dr Singh, an internationally acclaimed medical scientist is known for his remarkable achievements in the field of infectious diseases. He has achieved illustrious success in the field of two major killer infectious diseases – Kala Azar and Tuberculosis.
Among the participants at the national conference were Prof and Head of Clinical Haematology, at CMC (Ludhiana) Dr Joseph John, Emeritus Scientist at National Institute of Immunology (New Delhi) Dr Akhil C Banerjee and, Director and Head SAAOL Heart Centre (New Delhi) Dr Bimal Chhajer.