LPU School of Physical Education organized a two-day Athletic Meet. Students put on a tremendous show of strength, technique, and vigor in a range of events like 4x100m relay, 5000 m, 400 m, High Jump, Shotput and more. Various departments participated in the race to win the finals but School of Physical Education lifted the Champions Trophy and School of Business became the 1st runner up!
LPU Chancellor Ashok Mittal congratulated all the participants. All the participants kept the sportsman spirit and fair play alive in each game.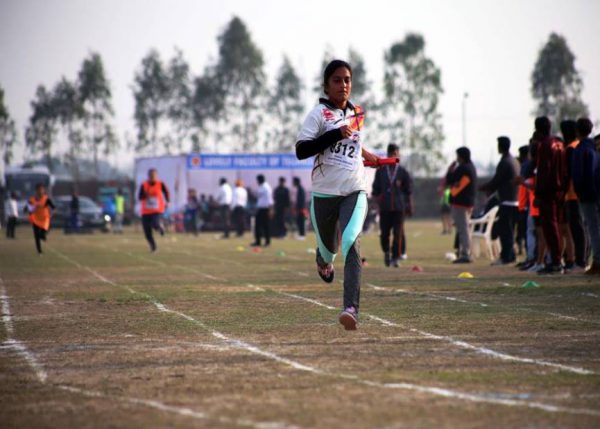 Getting equal chances with regular students, LPU Distance Education students displayed splendid athletic skills and won many medals. LPU's Distance Education student and international champion Amanpreet Singh also took part in the Athletic Meet and ignited the customary torch during the inauguration ceremony.
Congratulations to all the winners as well to all the participants for showing exemplary sportsmanship.