Tech giant Microsoft conducted the boot camp at LPU for the prestigious Imagine Cup. Selected students across the globe get a chance to showcase their projects in the USA.
Promoting the Microsoft initiative "Imagine Cup", Head-Academic Initiatives & Microsoft Innovation Center Mr. Venkatesh Sarvasiddhi interacted with LPU students and motivated them to participate in the prestigious Microsoft Student Partners[MSPs]. He thanked all the MSP enrolled students also shed a light on Industry expectations from the students!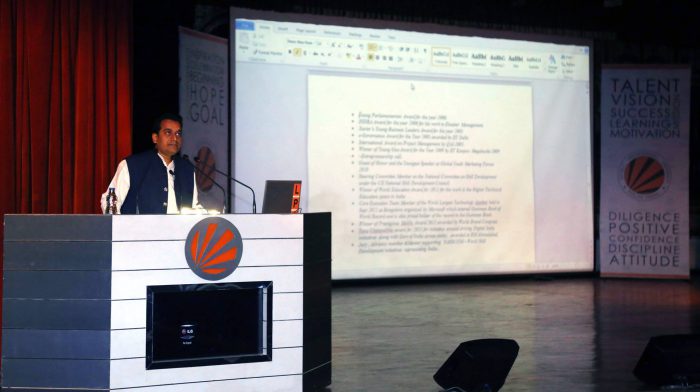 Imagine Cup is competition organised by Microsoft for Computer Science students from across the globe to use their creativity and skills to create applications that shape our lives better.