Tata Group organized Asia's largest Campus Quiz 'Tata Crucible 2018' on 14th March 2018 at Shanti Devi Mittal Auditorium of Lovely Professional University(LPU), where students' team of Sukhwinder Singh & Raghav from Lovely Professional University won the Runner-up Prize of Rs 35,000. Tata Crucible Campus Quiz competition is organized throughout the country annually by Tata Group, traversing across 38 cities in India. Out of 500+ teams who participated in the preliminary round, six teams, including three teams of LPU, had reached till the final round. The four questioning rounds of the finale of the quiz were based on – 'Conquering Unchartered Terrain; Walk the Talk; Play the Game beyond Prize; and, 'One World'.
LPU students made applauding, prompt and penetrating answers to Asia's ace quiz-master, Giri Bala Subramaniam aka "Pickbrain" and made it among the winners of this prestigious quiz.
Being extremely happy with the win, LPU students shared, "Living in a great study environment at LPU, we have developed ourselves by gaining versatile knowledge from diverse and enchanting doings at the campus. We also keep on getting motivation from our teachers to be ever winning in everything we do. We feel that none of the other platforms would have judged us so well as this 'Quiz' has. We are thankful to the university for believing in us and for shaping us so well."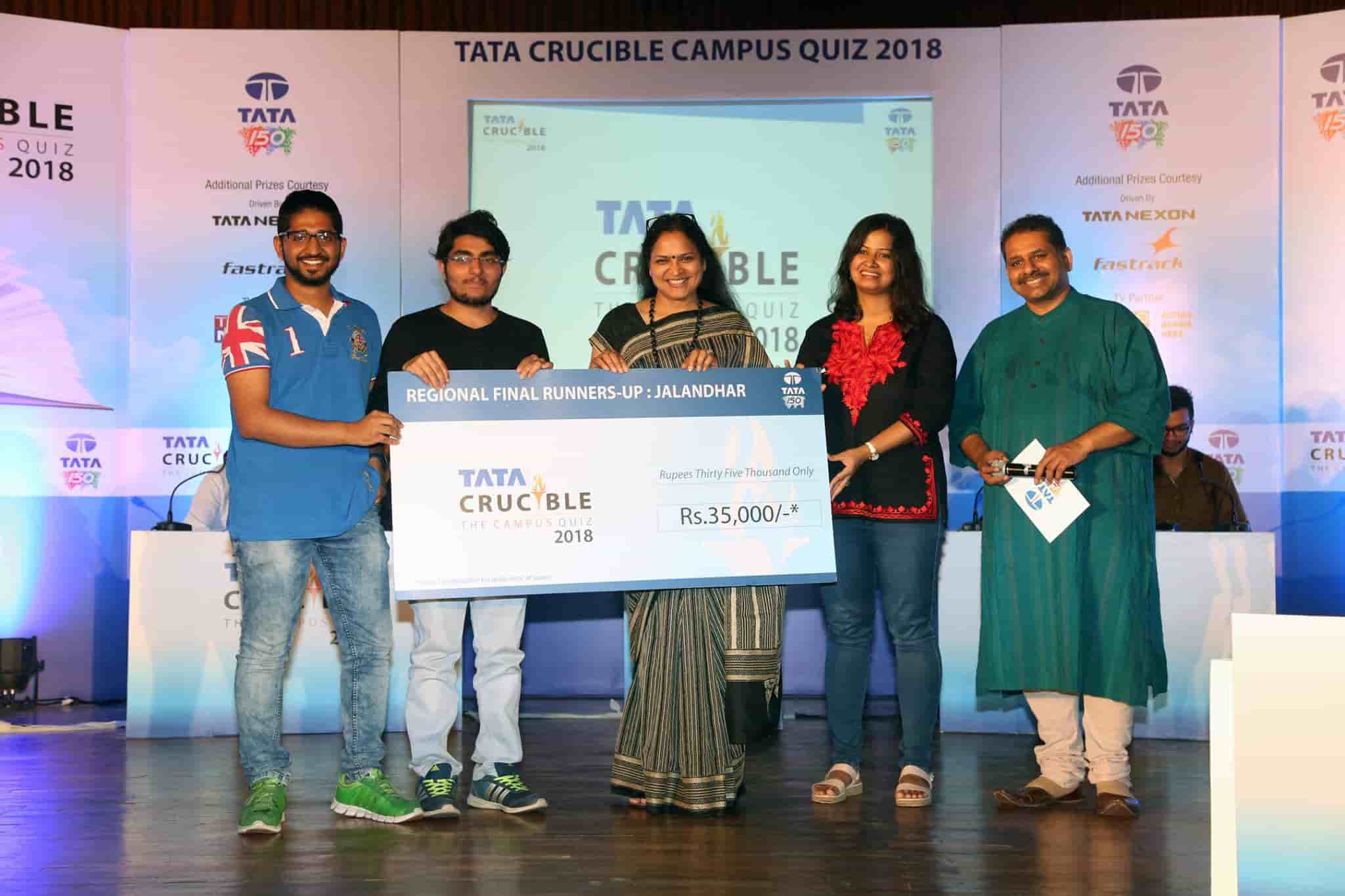 Tata Group has been organizing this regional round for the last three consecutive years at LPU campus since 2015. This year, the theme of the quiz revolved around 150 years of diverse businesses of the group to mark the 150th year of the 'Tata Group'. The 'Quiz' also has its international editions in Singapore, Dubai and some other countries also.
The guest of honour, Mrs Rashmi Mittal, Pro-Chancellor, LPU advised the students to stay in touch with the industry and make the best of opportunities such programs provided them.