Lovely Professional University witnessed an amazing night running event GLOW RUN-Electrica, organised by a student's organisation CLUB TWENTY, on the night of 8th of November 2019. The event was all about running in the glowing accessories on a music-filled path with four social campaigns to promote.
What's unique about this event?          
The very first thing that made this event a unique one was that it was a 'night marathon' with fun and social motives. The fun part includes running in different glowing accessories like neon t-shirts, bands, glow sticks etc on a track, entirely filled with colourful lights and music followed by an EDM where all the blazing participants can dance.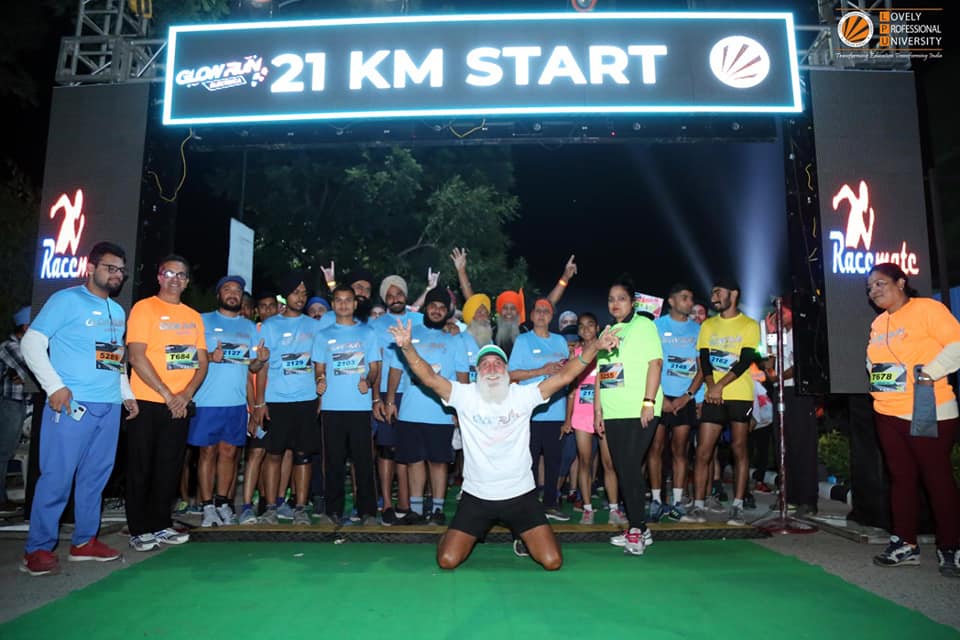 The other thing and which is the most important one is that even being famous globally it was the first time in India to have a half-marathon glow run i.e. of 21K.
Another thing that made this Glow Run different from the rest is the social campaigns that were promoted and supported through this fun night.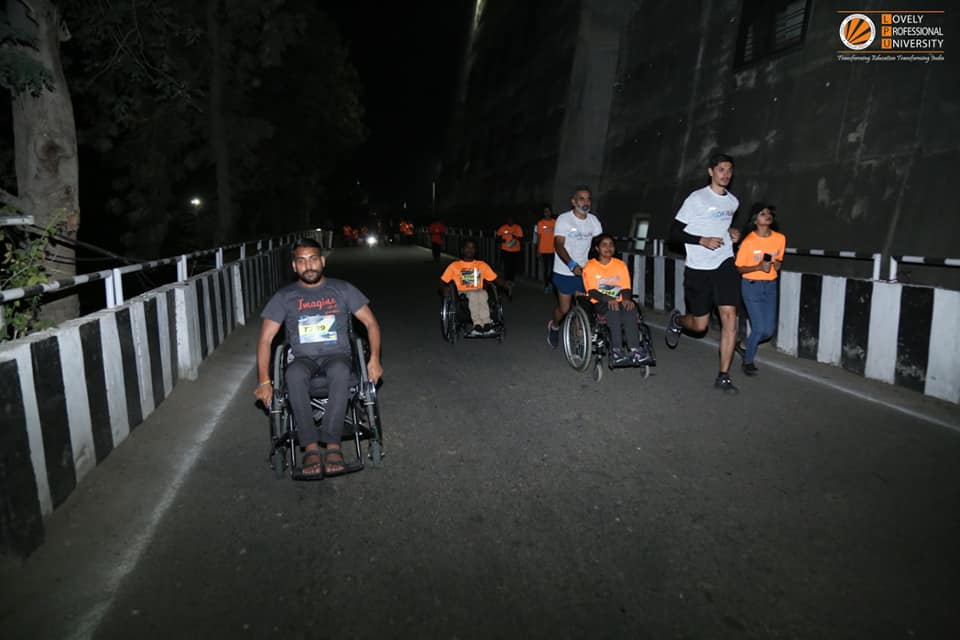 Social campaigns promoted through this event were:
Fit India Movement
DAPO: Drug Abuse Prevention Officers
No use of Single-use Plastic
Cauvery Calling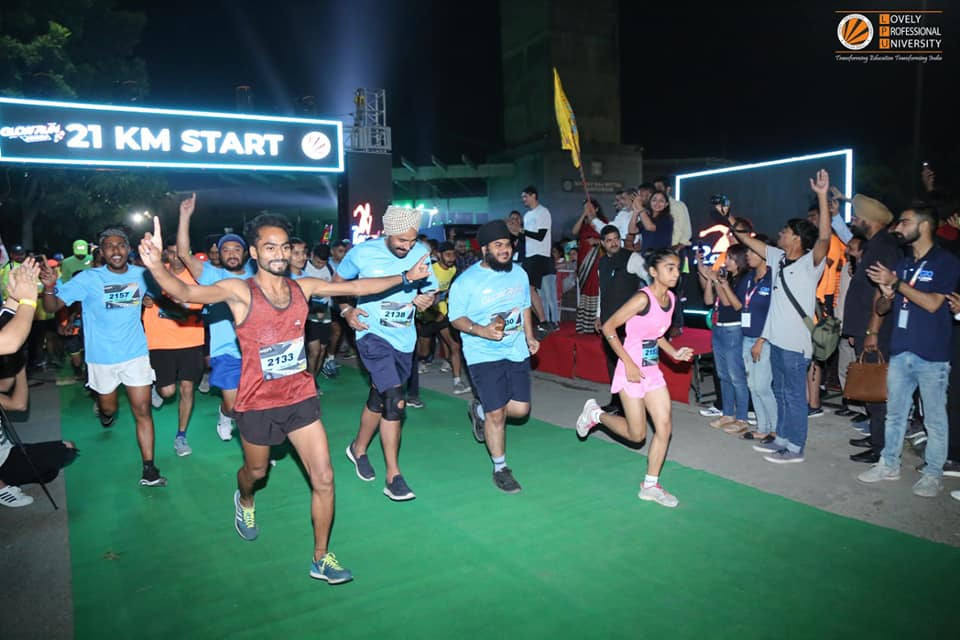 The event started with the inauguration ceremony by the Pace Leaders, Ambassadors and the Race Director. The event then proceeded with the start of 21K marathon followed by 10K, 5K and 2K respectively. Participants got the neon glow-in-the-dark t-shirts and bands of different colours depending on their track length. Blue was for 21K, yellow for 10K, green and orange for 5K and 2K respectively.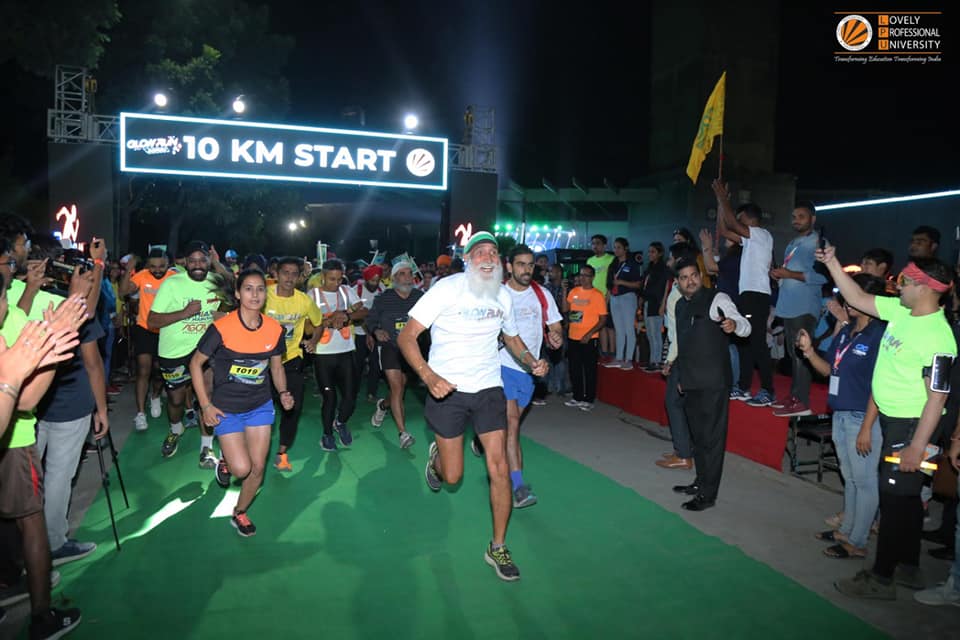 The entire university was glowing like an EDM stage with colourful lights and the participants too added the blazing colours to this 700 acre EDM, running in their neon t-shirts and bands in the night.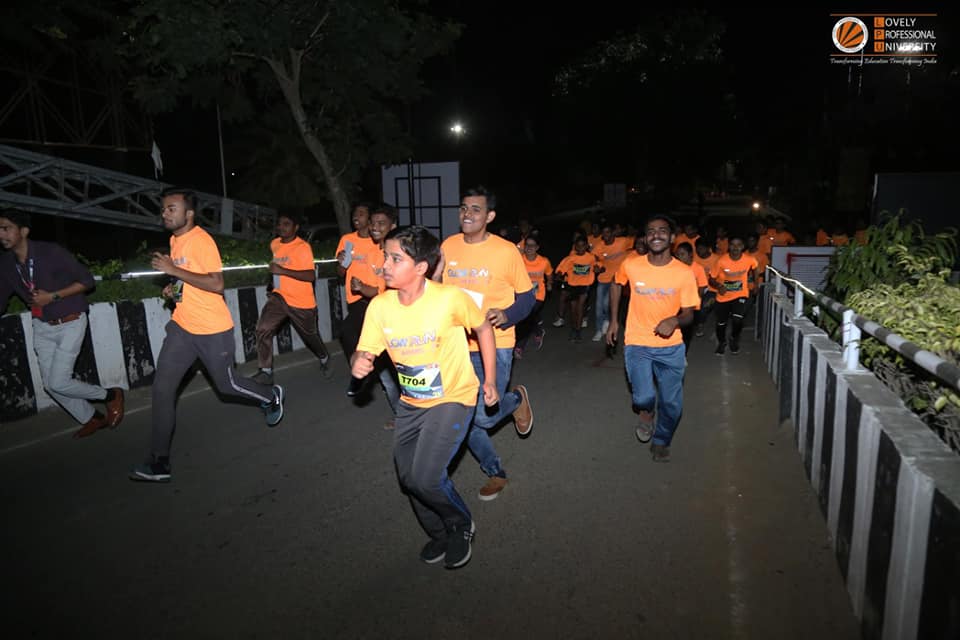 As the participants crossed the finish line they received the finishers' medal for their respective track and later joined one of the world's top music festivals, the SUNBURN CAMPUS featuring DJ SEEK. The Sunburn Campus was like the silver lining, where every glowing hand could be seen in the air even though they were exhausted after the run.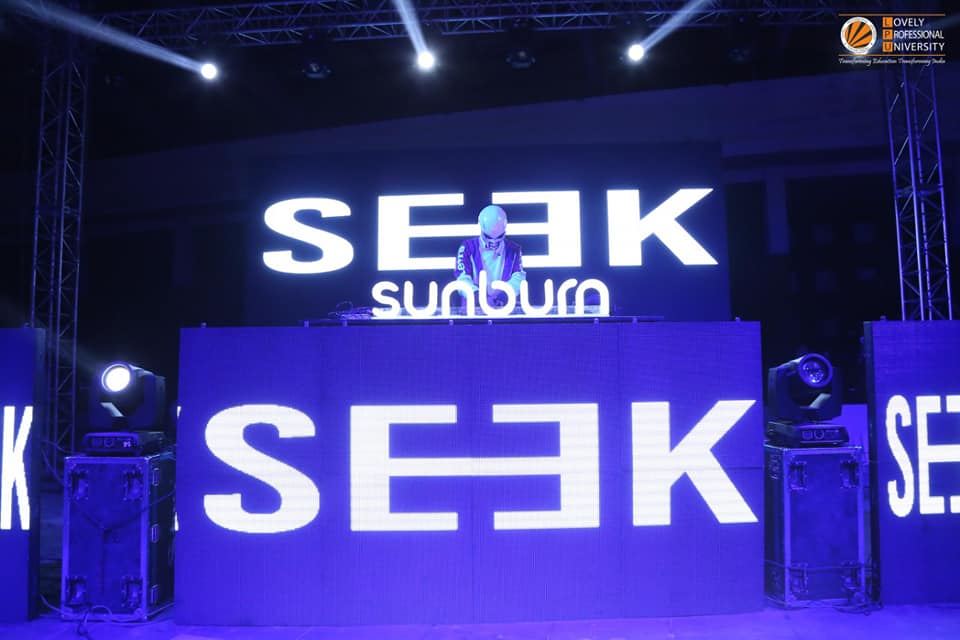 Overall, the night was breathtaking and everyone enjoyed it a lot more than they have imagined!