Fragrances help us have a good mood and a healthy brain. They help us to be positive and add the spice of being stunning and outstanding. But what if these perfumes become the most expensive stuff that you could buy as in the field of cosmetics? Strange that it seems but there are a few perfumes which are the most expensive fragrances of the world.
So here are the top 5 most expensive perfumes of all time:
   Annick Goutal Eau d'Hadrien: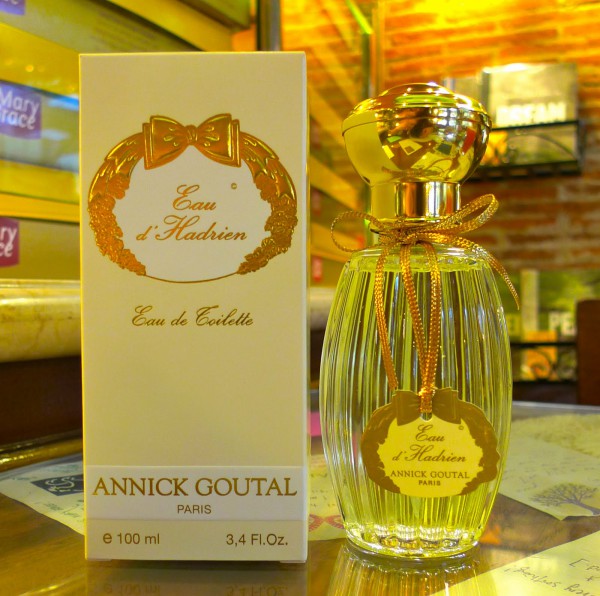 This fragrance is royally patented by the Annick Goutal team. It was introduced in the year 1981 and from then, it is the most elite perfume of all time. It is made for women and is a fine blend of ylang ylang, basil, herbal and sweet, with splashes of citrus. It is more of an evening scent over evening wear. You can buy it for $441.18 per ounce.
   Chanel Grand Extrait: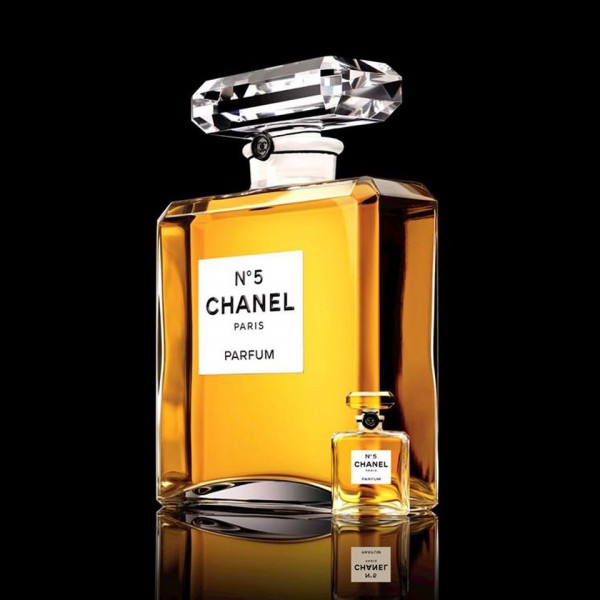 One of the well known and well established brands in perfumes, Chanel Grand Extrait is one of the leading brands of most expensive perfumes around the globe. This particular perfume is their most elite versions of fragrances. Secured by the patent, the fragrance of this perfume is like and addiction for the perfume collectors. A blend of abstracts of flowers and airy freshness, the perfumes stands out to be unique. You can buy the perfume for $4,200 per ounces.
   Baccarat Les Larmes Sacrees de Thebes: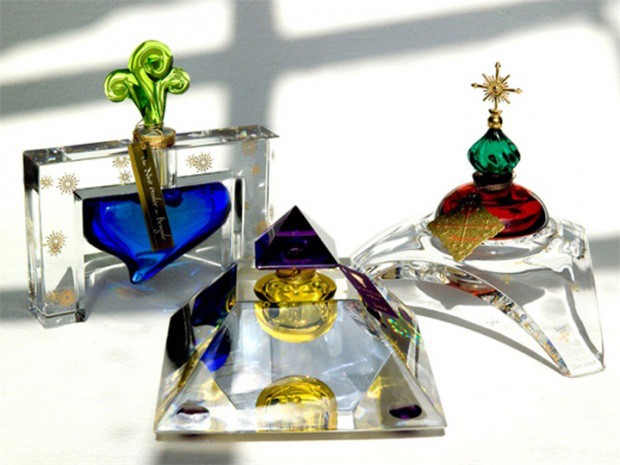 It is a perfume by the company, Baccarat which is yet another royal brand of perfumes and fragrances. The company is well known for its impeccable quality of crystal, but it entered the area of fragrances in the year 1990s. They are the pros of the most limited-edition fragrances around the globe. This scent is witnessed ina pyramid kind of a shape. The price for this perfume is an astonishing $6,800 per ounce.
  Clive Christian No. 1 Imperial Majesty Perfume: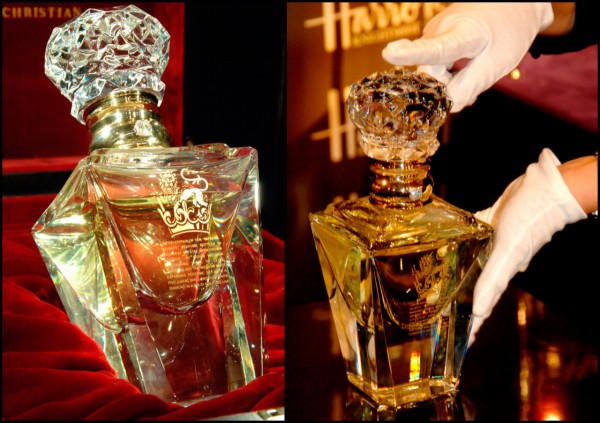 A well construction and blend of sophisticated perfume for women, this perfume consists of a hand made fragrance that is enchanting  and weightless. It is a light, enchanting scent of a Tahitian Vanilla with a pinch of rosa centafolis which is considered to be a symbol of love and elegance. The price for the perfume is an astonishing $12,721.89 per ounce.
   DKNY Golden Delicious Million Dollar Fragrance Bottle: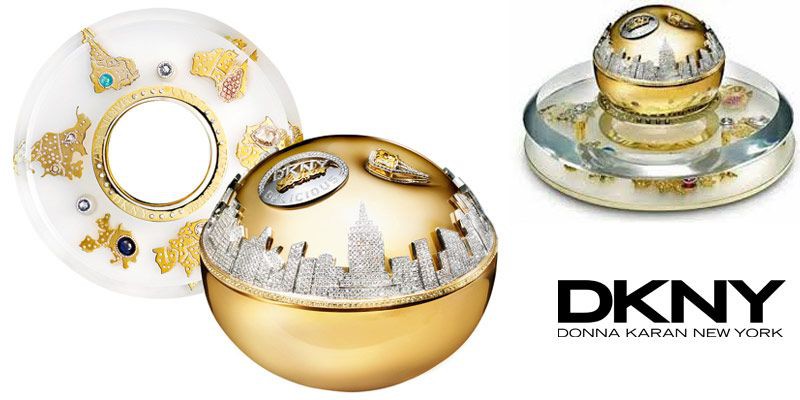 The famous designer DKNY collaborated with the famous jewellery designer Martin Katz to construct a sheer piece of art like this one. A perfume which even the millionaires think twice before buying as to the worth connected to the perfume and the standard of royalty. The bottle contains 2,909 precious stones which include 183 yellow sapphires, 2,700 white diamonds, a 7.18-carat oval Cabochon sapphire straight from Sri Lanka, 15 glowing pink diamonds of Australia, 4 rose cut diamonds, a 1.6 carat turquoise Paraiba tourmaline of Brazil, a 4.3 carat pear shaped rose cut diamond, 2.43 carat yellow Canary diamond and a stunning 3.07 carat oval cut ruby. It takes 1500 hours to make one piece of such perfume. You must be thinking about the price, right? So here it is, it costs a staggering $1.7 million dollar for a bottle. It is the worlds most expensive perfume at the date.