A 3-member delegation from the Lakehead University of Canada visited Lovely Professional University Campus on 19th March 2018. The purpose of the visit was internationalization of higher studies between the two universities. Both parties discussed student exchange programmes that would enable students of LPU to pursue research and higher studies at the Canadian University. In a bid to carry forward higher academic and research activities, faculties from both the universities are to visit each other.
Director, LPU Division of International Affairs, Mr Aman Mittal and Deputy Director International Relations Supriya Mathew greeted the Canadian delegation. The 3-member visiting delegation from was headed by Vice-Provost(International) of Lakehead University, Dr James Aldridge. The other two visiting members were Dean Faculty of Natural Resources Management Prof Dr C Shahi and Adviser Dr D Mehta. Dr Aldridge has a vast experience of working for the globalization of higher education and has held key posts in countries including Japan and China. Prof Dr Shahi has received several national and international awards for his research contributions and has also secured more than 2 million dollars of a research grant.
Interacting with international and national students at LPU, Vice-Provost Dr Aldridge shared: "We acknowledge students as valued leaders of tomorrow, whose education and success are most paramount to us. To international students under student exchange programme, we promise the total university experience: a blend of academic excellence and opportunity with a rich variety of social and recreational activities. In addition, we also propagate excellence in research fields." On this occasion, Dr Aldridge also shared about hosting nine Canada Research Chairs and revolutionary facilities at Lakehead like world-renowned DNA Laboratory and Bio-refining Research Institute.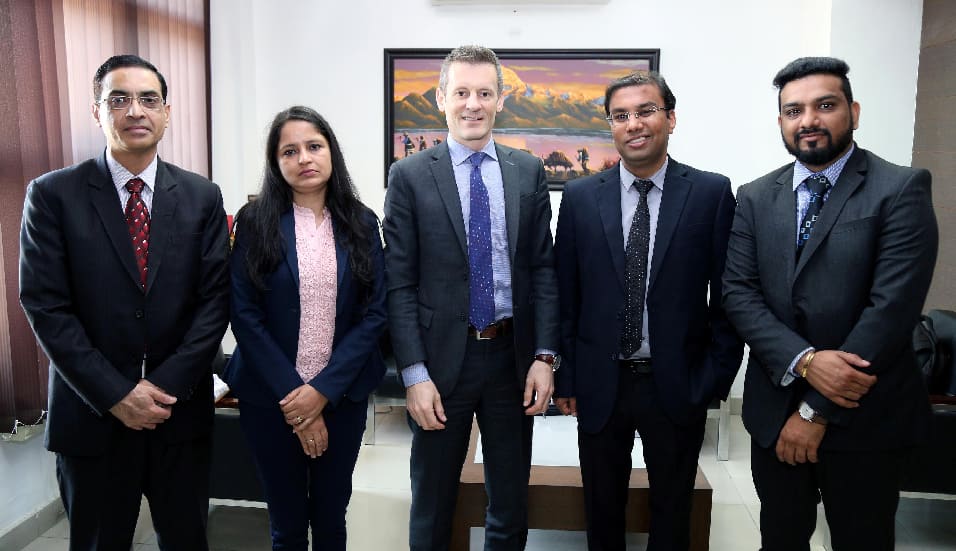 Prior to this, Director Mr Mittal informed that LPU holds exchange programmes in high esteems for internationalization of higher education and has 200+ international University tie-ups. In addition, LPU has prestigious international memberships or accreditations with IAU France; ACU, UK; ACBSP, USA; IIE, New York (USA); and, many more. Mr Mittal shared: "We are committed to supporting students to realize their own unique potential.  Numerous initiatives like this visit from great university of the world continue to enhance LPU students' global experience, being out of the classroom." Dr Shahi also informed that students at Lakehead are provided with an extraordinary educational experience that gives them the highest potential for success, as Lakehead's supportive and student-centered philosophy means that students are always number one priority at Lakehead.