A few days ago, Tableau hosted a virtual event "Tableau Live Asia Pacific 2020" to bring the tableau community together across the Asia Pacific region. They brought all the good stuff from the physical events—yes, Tableau Doctor appointments, Data Village, and a virtual photo booth were also included.
I got a chance for a video conference for the Roundtable discussion with Laura Williams Argilla who is the Senior Director of Product Management, Tableau Public, and Tableau Mobile at Tableau Software & Rahul Motwani who is the Director of Product, Tableau Public – customer-focused, data-driven & results-oriented at Tableau Software. Our discussion was related to the problems which we are facing in Tableau Public. I elaborated on the problems in detail which I  have faced and also suggested the possible solution for the same. I also added the problems which freshers are facing in the field of Tableau and also suggested the solution for it. They were impressed by the genuine feedback given by me and they thanked me for my inputs and also informed me about the implementation of the same in the next coming year.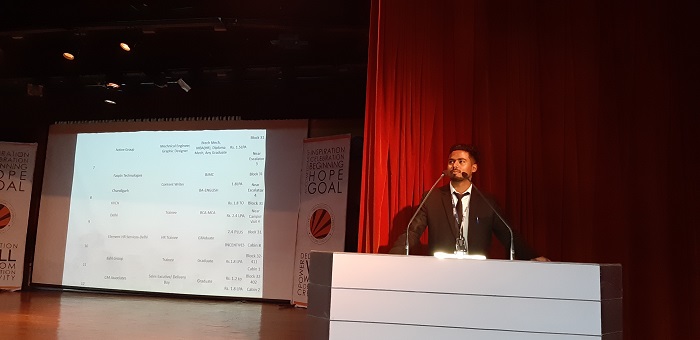 My journey with Tableau started seven months ago when I first attended the Tableau workshop organized by PentaOmnia at Lovely Professional University, where the resource persons Mr. Mahendra Singh and Mr. Prateek Tyagi who were a Professional Tableau Trainer, a wonderful guide and an idol for each participant of the workshop. They gave us a detailed overview of the Tableau, its capabilities, and career benefits and also made us do the live projects on Tableau. This workshop filled me with lots of motivation to explore the capabilities of Tableau and on the 11th of May, I cleared my first tableau exam and got the title of Tableau Desktop Specialist. 
In spite of the pandemic I never gave up on my studies and with the online resources such as Coursera provided by the University, I moved ahead to explore more in the field of Data Analytics. I successfully completed my specialization in Tableau on Coursera which was sponsored by LPU. I had also completed "Business Analytics Nanodegree" from Udacity and also participated in the self-assessment test on Tableau e-learning platform and got awarded with "Tableau Author" badge. Soon my blog tableaugeek.com will be live with many supporting contents regarding Tableau, SQL & Python which will definitely help many freshers out there to explore this field.
Overall, my journey so far has been full of learnings and experiences. One of the best things I loved is that I always got the help I needed in each and every field, I deeply thank the university as well as my professors who were always there for me.
Author: Vishal Kumar, B.Tech CSE (4th Year)