"Every Champion Has An Opinion"
After a huge success and positive responses from the students over the ECHO workshops conducted last semester, LPU's School Of Professional Enhancement has decided to turn up with the ECHO club, giving the students a great opportunity to hone their soft skills, counter stage fear or become an anchor, blogger or even a trainer.
Focused formerly on Blogging, Public Speaking and Storytelling previously, it will go a step up the ladder and also conduct guest lectures, out-campus training sessions and many more.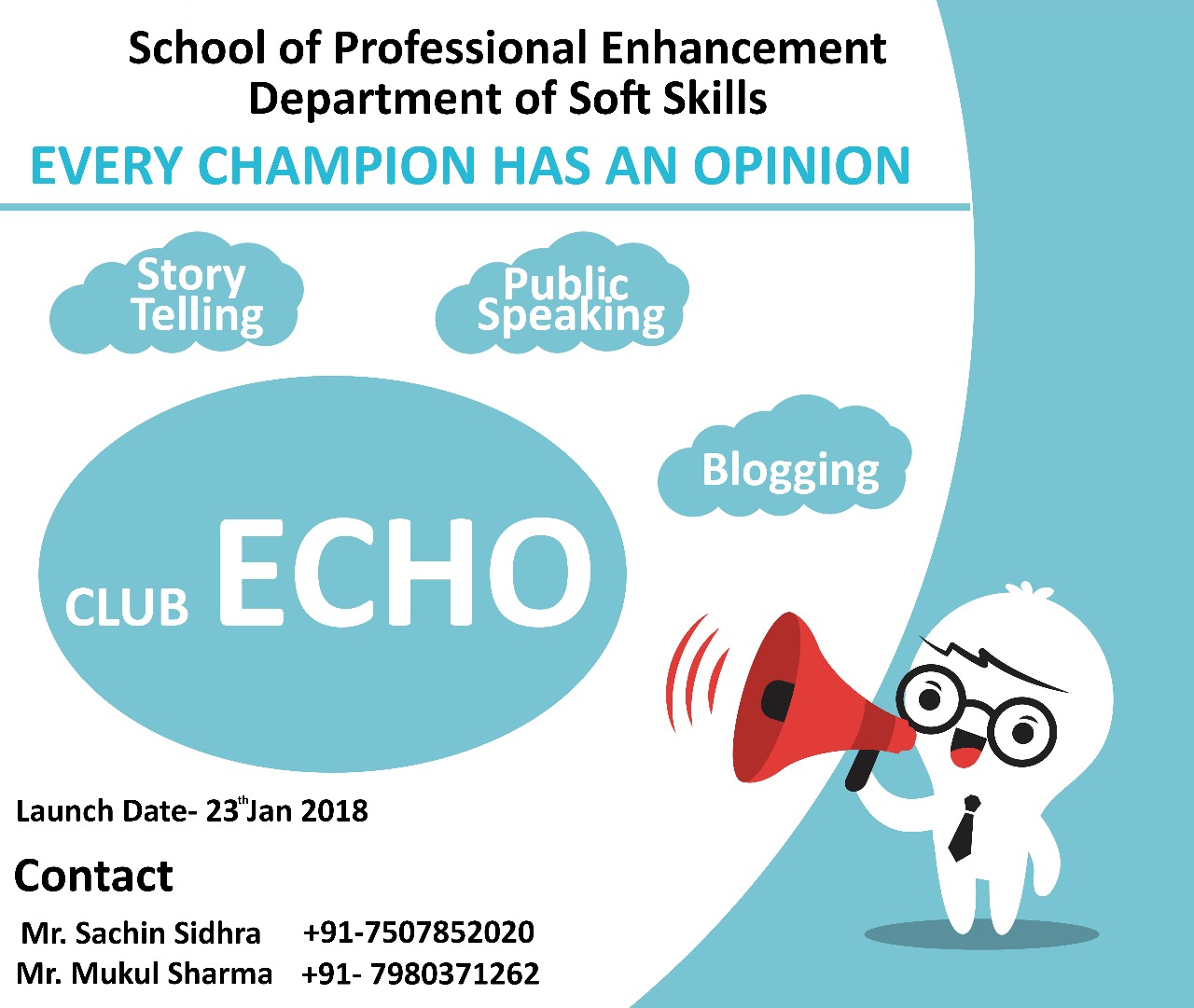 ECHO runs on the Philosophy of learning by doing and by giving constructive feedback so that you feel motivated to attempt your future projects on your journey. It's one of the best places (if not the best) to sharpen your communication, leadership and presentation skills. With all the experts, trainers and people who are ready to help you, you get a chance to make your learning, a fun-filled activity.
So don't wait, utilise this opportunity to learn new things!
Enrol now and be a member. Register on http://tinyurl.com/joinclubecho