Do you have what it takes to become a successful entrepreneur? Do you have the determination? Are you motivated enough? Do you have a great idea for a company? Is entrepreneurship something you are truly passionate about? Need some inspiration?
Look no further, here are five remarkably powerful TED Talks for students who are keen on turning their passion/ideas into a full-time job: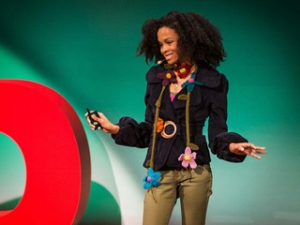 Maya Penn started her first company when she was 8 years old, and thinks deeply about how to be responsible both to her customers and to the planet. She shares her story — and some animations, and some designs, and some infectious energy — in this charming talk.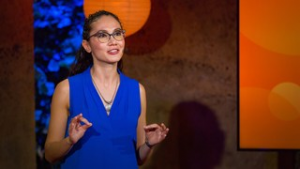 We celebrate bold entrepreneurs whose ingenuity led them to success, but what happens to those who fail? Far too often, they bury their stories out of shame or humiliation — and miss out on a valuable opportunity for growth, says author and entrepreneur Leticia Gasca. In this thoughtful talk, Gasca calls for business owners to open up about their failures and makes the case for replacing the idea of "failing fast" with a new mantra: fail mindfully.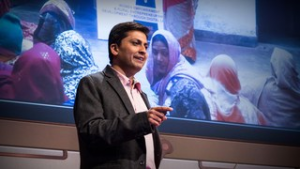 Great incubators of innovations are not limited to garages in Silicon Valley. Manov Subodh charts three principles for sparking entrepreneurial ventures and ideas in people around the world. From dreaming big to getting over the fear of failure, he offers case studies that guide us through the whole process.
A forest planted by humans, then left to nature's own devices, typically takes at least 100 years to mature. But what if we could make the process happen ten times faster? In this short talk, eco-entrepreneur (and TED Fellow) Shubhendu Sharma explains how to create a mini-forest ecosystem anywhere.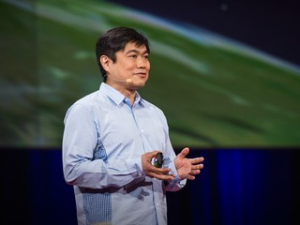 In this engaging talk, the head of the MIT Media Lab skips the future predictions and instead shares a new approach to creating in the moment: building quickly and improving constantly, without waiting for permission or for proof that you have the right idea. This kind of bottom-up innovation is seen in the most fascinating, futuristic projects emerging today, and it starts, he says, with being open and alert to what's going on around you right now. Don't be a futurist, he suggests: be a now-ist.
-Eden Tadesse
Impassioned STEMinist hell-bent on changing the world. Turning ideas into action is what I do best. I'm a globe-trotting, non-conforming techie, drummer, writer, anti-trafficking activist and yoga enthusiast. Fempowering Gen Z'ers. Inspired. Driven. Destination: Further.